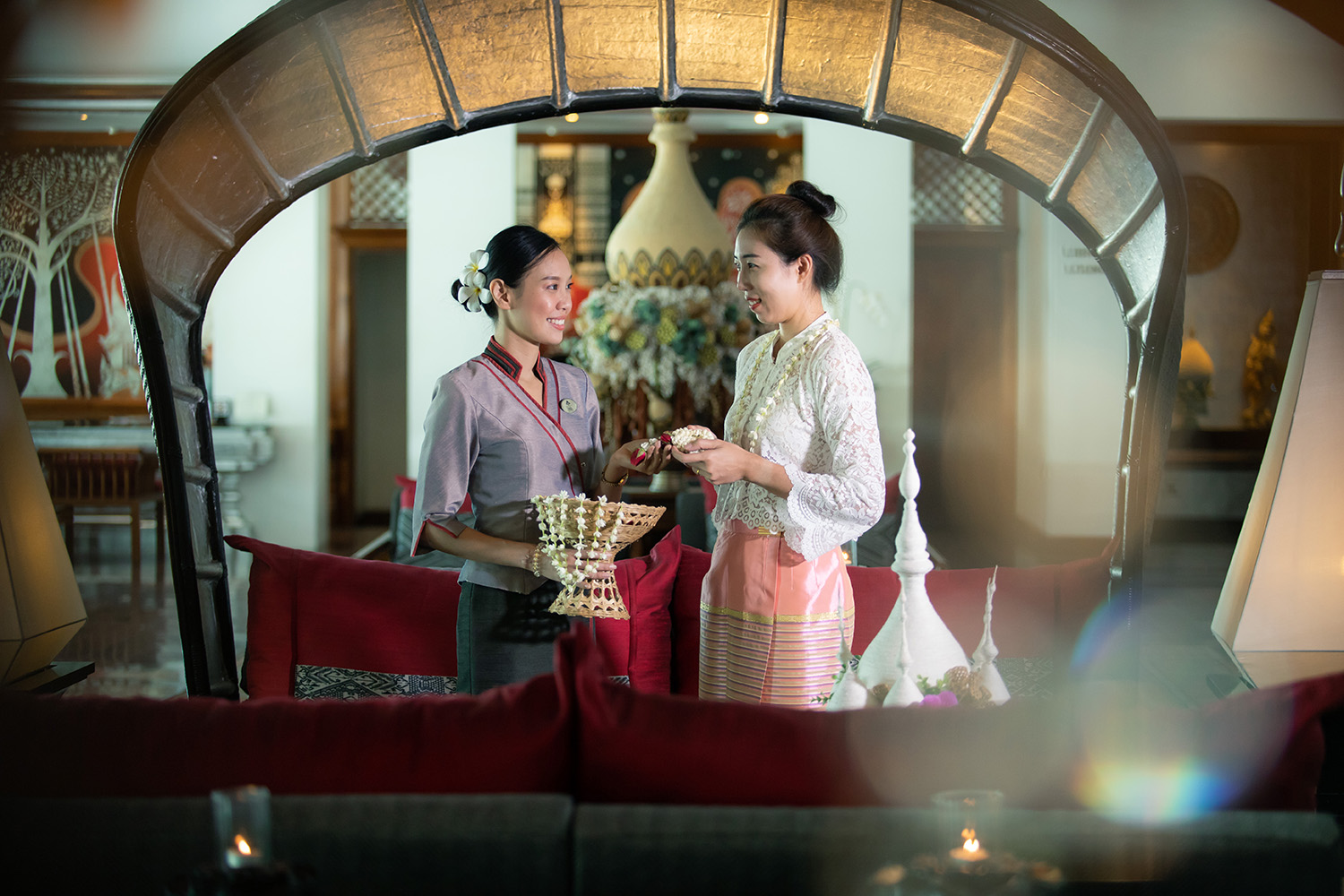 FEATURES
TRANSPORTATION SERVICE
Approx. 60 minutes flying time from Bangkok.
Easy access to national highway system.
Private transfer by hotel van and Scorpion Tailed River Cruise.
4 kms from Chiang Mai International Airport.
2 kms from nearest Golf course.
Complimentary Tuk Tuk shuttle service to Chiang Mai Night Bazaar, Saturday Market and Sunday Market upon request.
Translate and transform from the origin of Lanna City & culture in the theme of water architecture, temples, tenement and old commercial buildings from last 200 years. Mr. Apichart Sri-aroon our Architect was inspired in architectural design the resort by flashing back 200 years, when the "Wat Gate" community was prosperous trade centre with foreigners who traveled along Ping River by ancient Lanna scorpion vessel boat. This became the inspiration of the river story to be chosen as the idea for architectural design.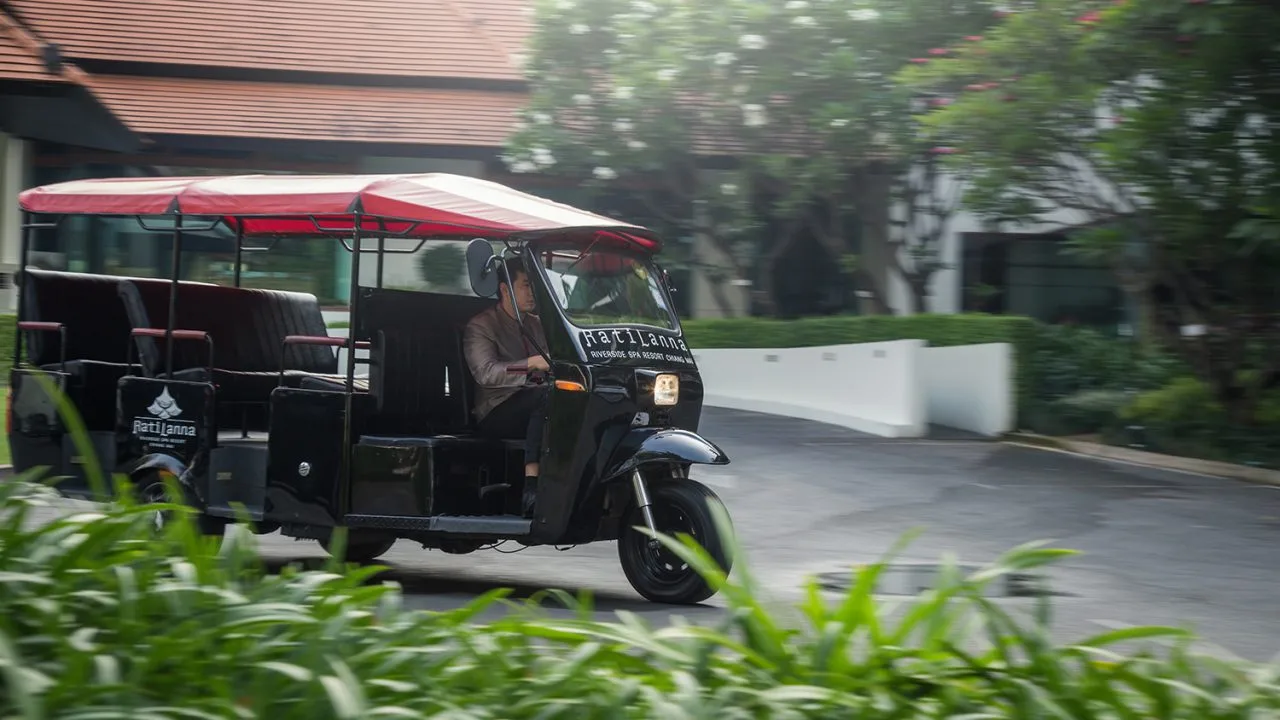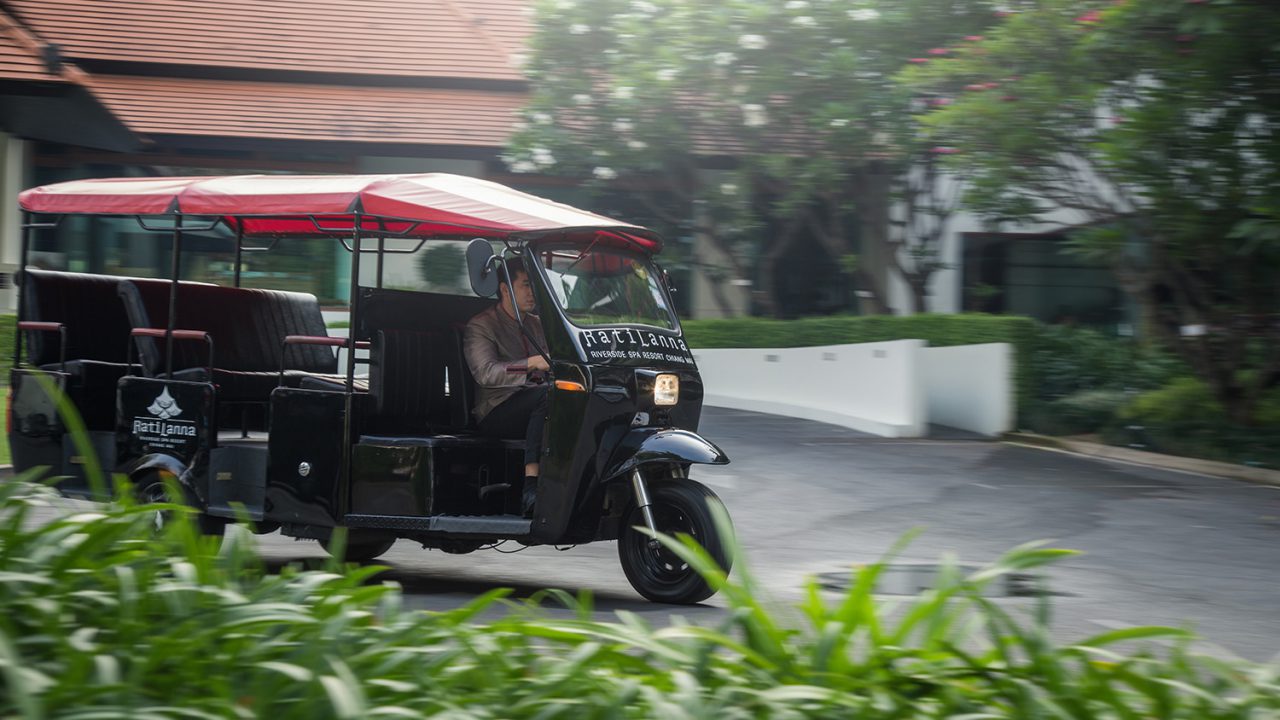 CHIANG MAI NIGHT BAZAAR
The Night Bazaar building has so many shops selling Thai handicrafts, souvenirs, antiques, clothes, hill tribe products, wood carving, silverwares, lacquer ware, celadon, ceramic, paintings, Thai silk and cotton, etc. There are so many sidewalk stalls selling all kinds of items and you may want to bargain for the price.
Photo by : Pom Pom Boy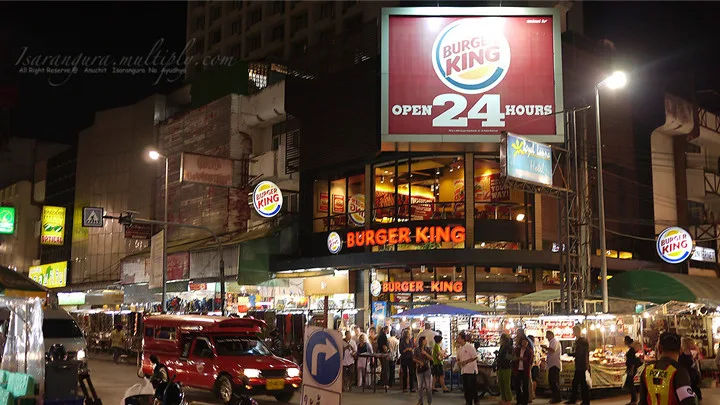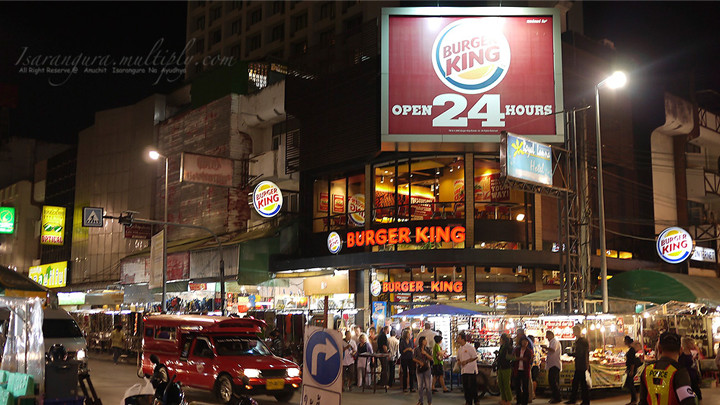 WAU LAI WALKING STREET
Wualai Walking Street (Saturday Market) The Wualai has been so far known for good quality of silver and lacquer wares. On Saturday evenings, the open-air market will be set up for the famous handicraft area. Do not miss a chance to shop for authentic northern silver, lacquer wares and unique handicrafts. Tourists are enjoy the local foods and Thai traditional performances. The market start from 4 p.m. to 10 p.m.
Photo by : click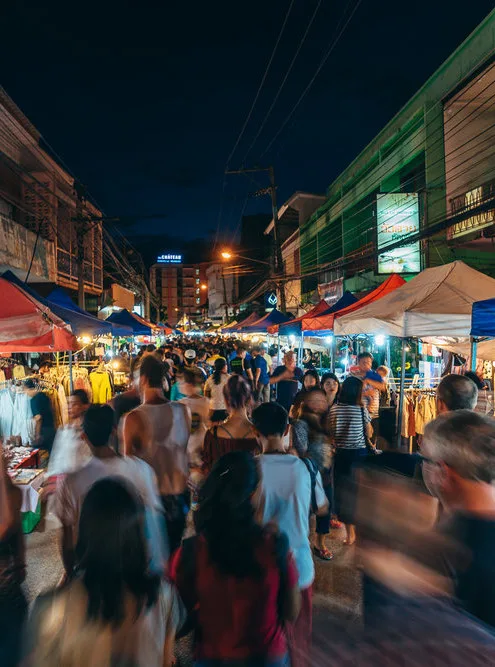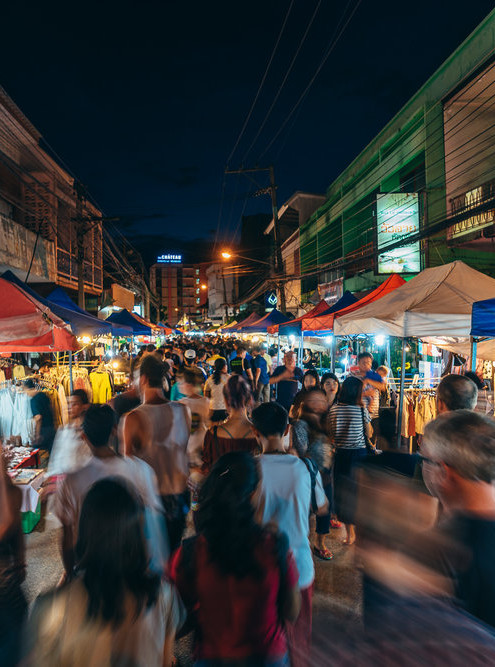 SUNDAY WALKING STREET
The Sunday Market (or Walking Street) is a large market located right in the centre of the old walled city area of Chiang Mai. Starting at the Thapae Gate at one end the Sunday Market extends for roughly 1km down the full length of Ratchadamnoen Road. You can go to the Market every Sunday from 4 pm till midnight.
Photo by : click
ELEPHANT CAMPS
For centuries, timber elephants played a crucial role in northern Thailand's economy. The Thai government banned commercial logging in 1989, but the skills of these huge yet graceful animals are still displayed at tourist-oriented elephant camps scattered around the province. Pang Mae Sa, about 15 miles northwest of town, is the closest and most commercial operation (call 66-53-297-060).
Photo by : click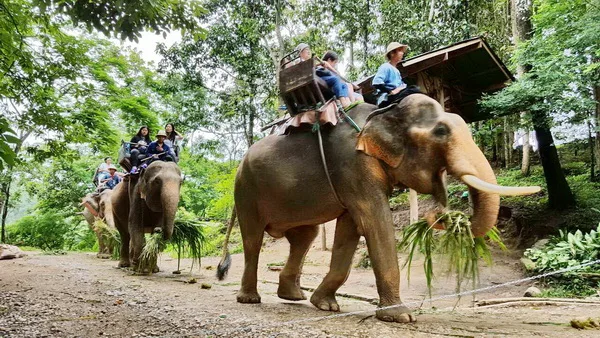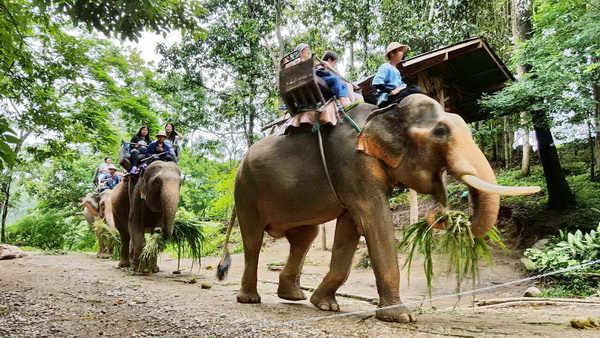 DOI INTANON NATIONAL PARK
Doi Intanon National Park is a popular tourist attraction because it is still a source of natural plant sources of knowledge for many studies. The traditional wood species to study the various species.
Photo by : Songyos Kaewkaemsi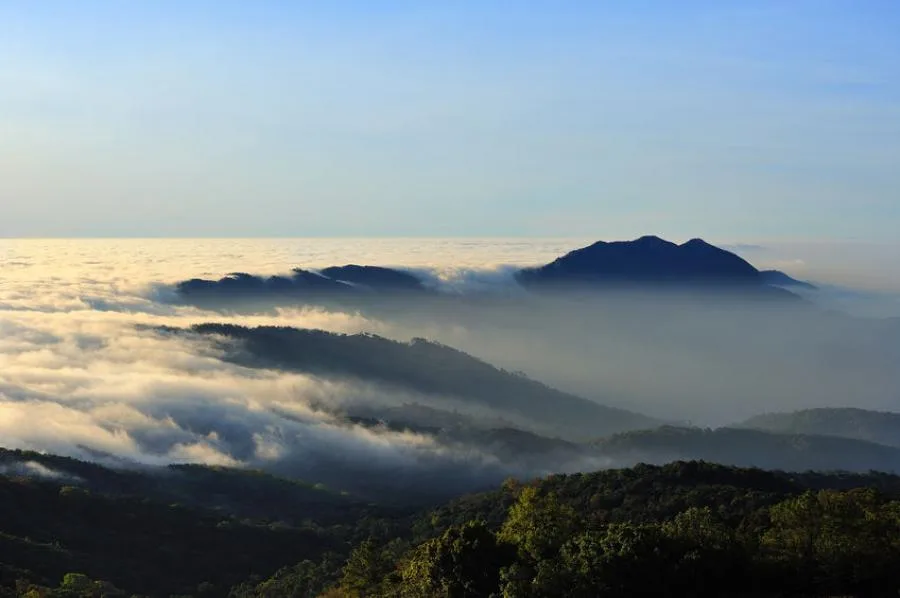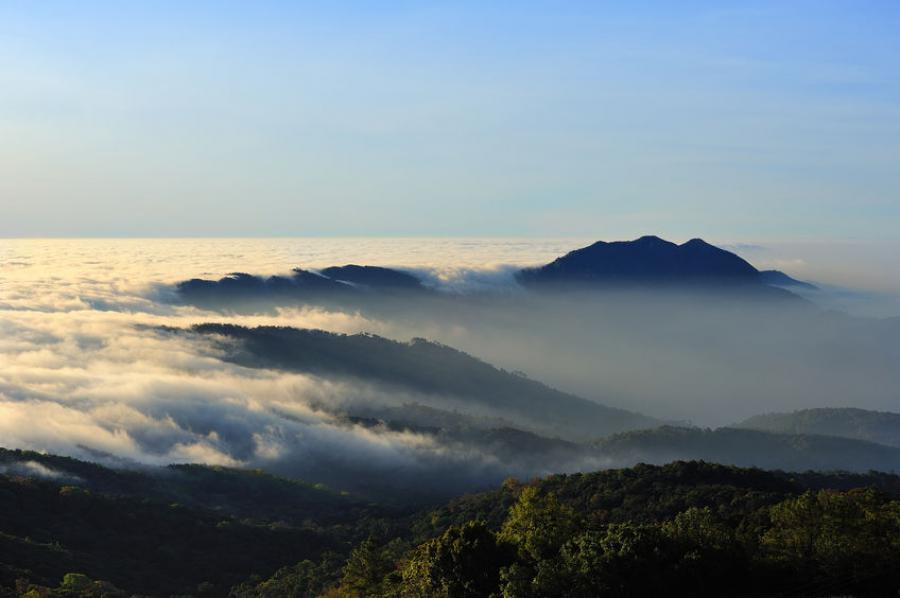 MAE SA WATERFALL
The spectacular eight tiered waterfall occupies a natural setting among gigantic trees providing a cool shade. A narrow path winds up through the jungle along the 8 levels of the waterfall. Mae Sa Waterfall is a popular recreation spot for locals and tourists alike.
Photo by : click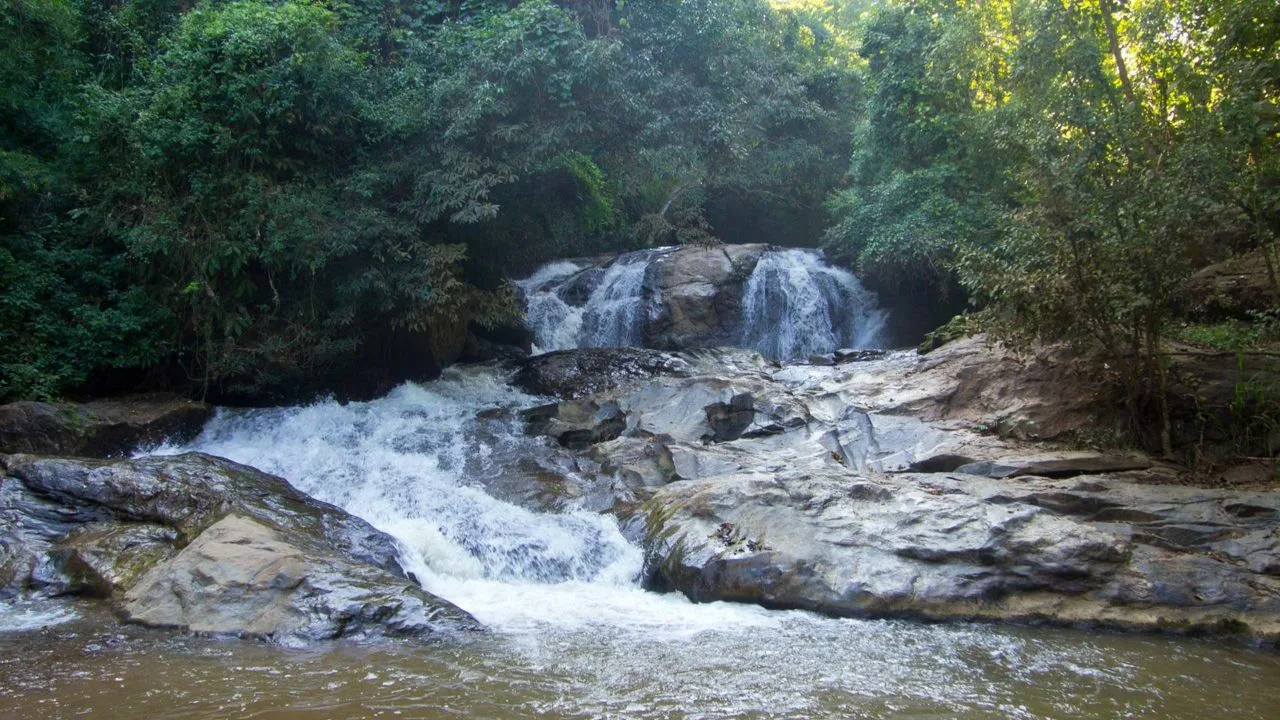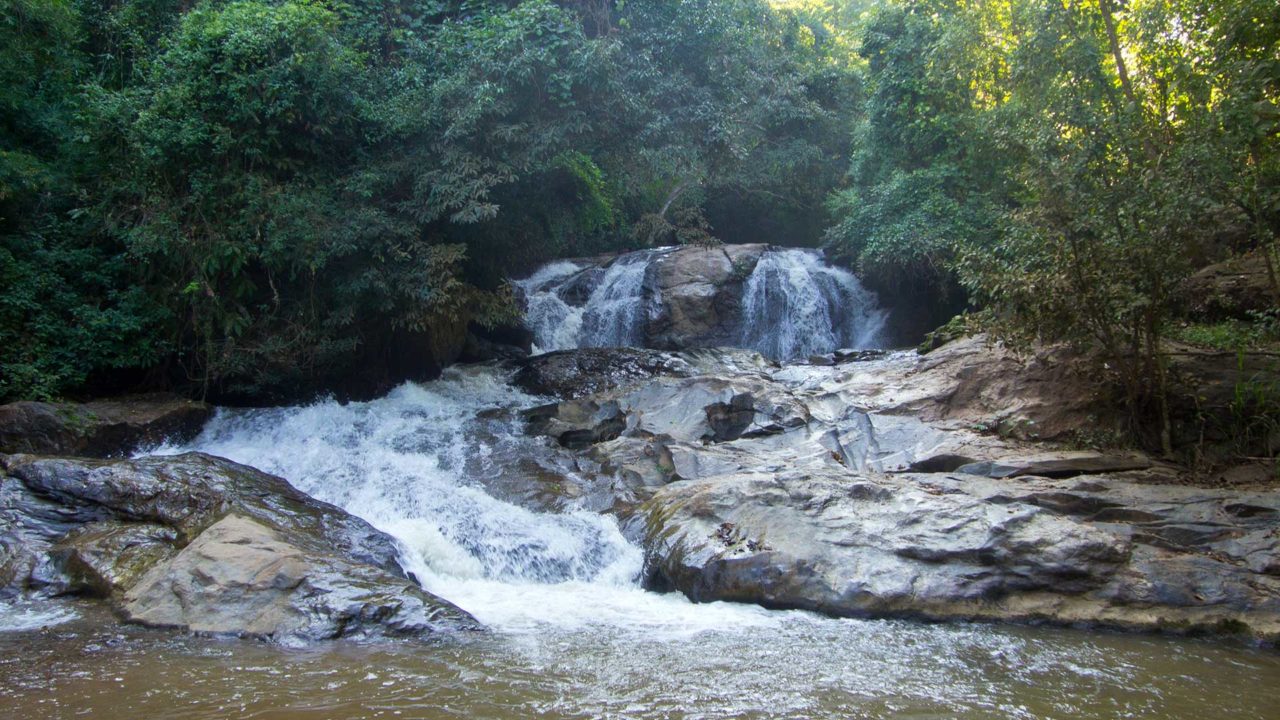 SAN KAMPHAENG HOT SPRING
A shady garden with a spa bath and home. Improved cooperation between TAT Coping and cooperative housing project to provide a resting place in San Kamphaeng district to travel from the center of the pond.
Photo by : click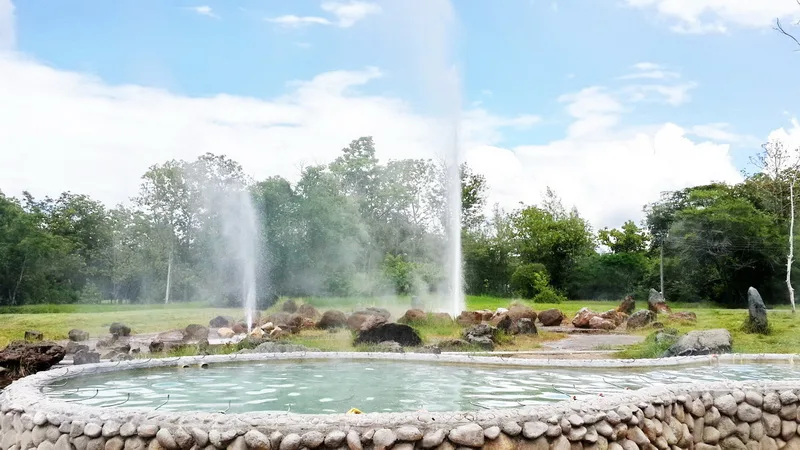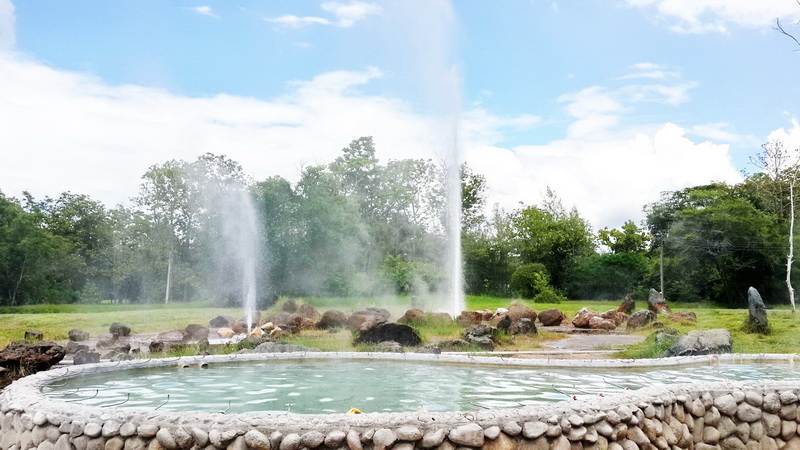 WAT PHRATHAT DOI SUTHEP
The quintessential image of Chiang Mai with its large gold-plated chedi, visible from the city on a clear day. It was founded in 1386 under miraculous circumstances. It crowns the Doi Suthep mountain on the western outskirts of Chiang Mai.
Photo by : click